Saturday, January 21st, 2017
Have you been grappling with this major decision since the start of this year – Keep my place and live here, or sell it and get way more for my asking price like everyone else around you?  What it all comes down to is exactly that – Should I stay or should I go??
Over the last six to eight months prior to the new year of 2017 we have seen an incredible change in the Kitchener-Waterloo Region Real Estate Marketplace with many homes netting far greater values than what they may be actually worth.  This is partially due to the lack of inventory levels and the influx of many new buyers from other surrounding areas wanting to get into the Kitchener-Waterloo market.
As mentioned in the KWAR (Kitchener Waterloo Association of Realtor's) market update for December 2016 it was mentioned:
"2016 was marked by unrelenting demand for homes, in the face of fewer homes being put on the market," said James Craig, President of the KWAR. There were 8,003 residential listings processed through the KWAR's MLS® System in 2016, a decrease of 9.7 percent compared to 2015.
"For the past several months we've seen the number of months of inventory ranging between a ten-year low of 1 and 2 months," says Craig. "While this puts sellers in a very strong position, it's not so easy when those same sellers need to downsize or move-up."
read the full blog post in our last December Blog
With this I wanted to clear any misconceptions you may have towards why you should make the decision to SELL your home sooner rather than later, while also keeping in mind the transition of where you will move forward with this if in fact you decide to unlock your equity and make this dream a reality.
I have monitored the market place since the start of the year and while in I personally can attest to having a record breaking multiple offer sale of my own in 2016 netting my sellers $155,000 more than the asking price for the above home in Laurelwood, Waterloo, we have since seen some close records being made during the start of this year of 2017 which I will share with you below.
These homes below have been listed on MLS (Multiple Listing Service) and have SOLD within just under 1 week, one being 9 days.  In most cases the homes have been showcased by way of open houses or just visits from a vast number of buyers and some of these homes have had 30 – 40 offers presented with multiple offers.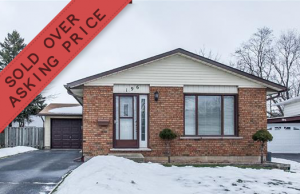 Property 1:  Listed on January 18, 2017 and sold in 9 days this Kitchener home sold for 137% over the asking price with numerous offers.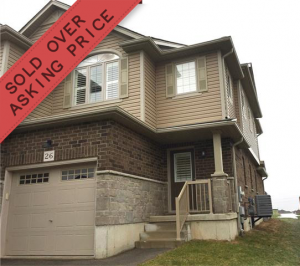 Property 2:  This Kitchener Townhome situated in popular Huron Village was listed on January 19, 2017 and sold in 2 days for 110% over the asking price with numerous offers.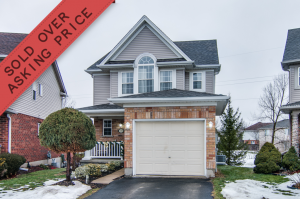 Property 3:  This Laurelwood, Waterloo single detached home sold within 6 days of listing on January 18, 2017 for 105% over the asking price with many buyer offers.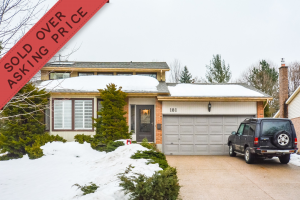 Property 4:  This detached backsplit home nestled in the Maple Hills area of Westmount, Waterloo was listed on January 18, 2017 and sold in multiple offers for 117% over the asking price in just 6 days.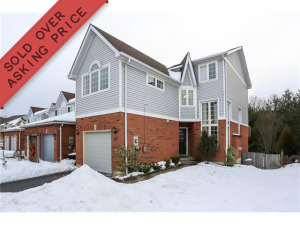 Property 5:  This end unit townhome in Laurelwood lasted only 6 days while being offered 40 offers and netting 132% over the asking price after being listed on January 18, 2017.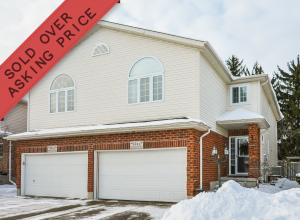 Property 6:  This Eastbridge, Waterloo Semi-Detached home was listed on January 17, 2017 and sold within 7 days at 127% over the asking price in multiple offer bids.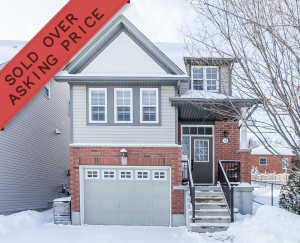 Property 7:  This single detached home in sought after Laurentian Hills, Kitchener was listed on January 16, 2017 and sold within 6 days for 112% over the asking price in multiple offers.
In summary, you can see if you are considering selling your home this year, it is imperative that you contact your Real Estate Professional who can guide you with the activity on the current marketplace and get you ready for this fierce and competitive "Seller's Market."  Of course, as a buyer one must also consider the vast number of opportunities lost within multiple offers with the increased number of buyers looking to purchase and the lack of inventory available, hence my wanting to reach out to anyone considering selling this year in saying, Don't put it on HOLD…Call RIZ to get it SOLD!!!™
Let's setup a time to meet together and discuss how I can get you more money for your home with all the buyers I have waiting to purchase homes in various areas of Kitchener-Waterloo.  My enhanced proven marketing systems have allowed me to deal with thousands of people within the Region over the years and this has brought me many referral clients.  Let me put my marketing skills to work on selling your home!