Monday, March 5th, 2018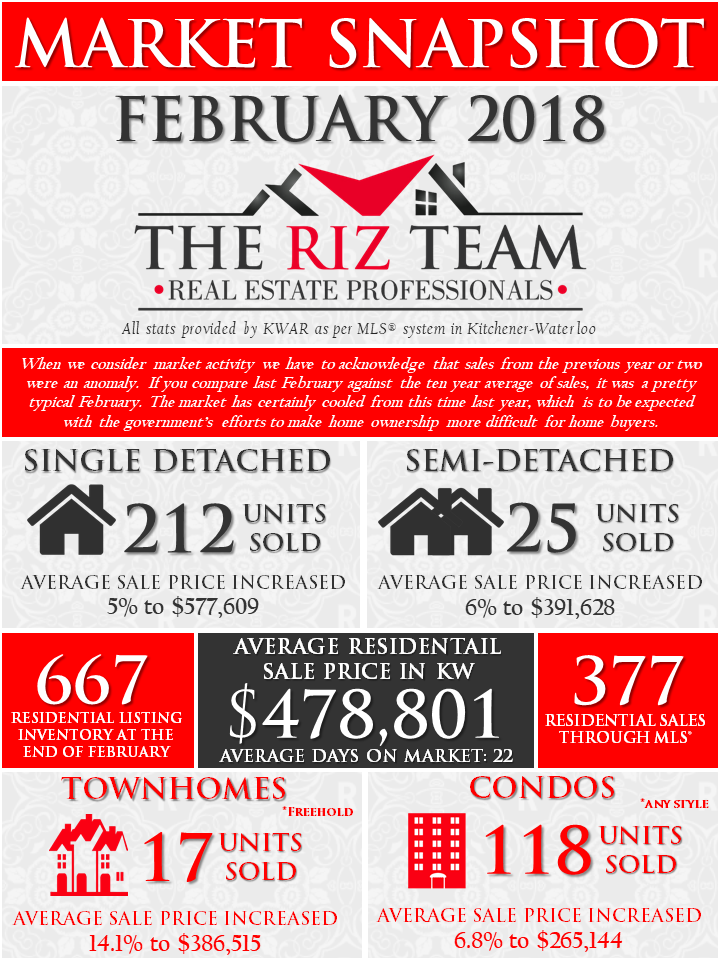 In February, the 377  residential properties sold through the Multiple Listing System (MLS® System) of the Kitchener-Waterloo Association of REALTORS® (KWAR), were an increase of 40 per cent compared to last month and a decrease of 20.5 per cent compared to home sales a year ago.
"When we consider market activity we have to acknowledge that sales from the previous year or two were an anomaly", says Tony Schmidt, KWAR President. "If you compare last February against the ten year average of sales, it was a pretty typical February".