The World Partnership Walk 2012 – Sponsor My Son Liam Jadavji

To all my fellow friends, collegues and business partners.  I know that there seems to be many charities out there which you may already be apart of and kindly accept my apologies for this email solicitation.
Today, I am personally appealing to you with this email for your generosity to donate funds to help in the fight against Global Poverty.
My 8 year old son Liam has just registered as a Local Ambassador to raise funds at the World Partnership Walk, which was created back in 1985,
this year marking the 28th year of this annual event which has been taking place right here within Kitchener Waterloo and across the Nation in 10 Major Cities within Canada.
In 2011 the Walk raised over $6.8 Million dollars and since 1985 has raised over $70 Million Dollars.  100% of funds raised are used by Aga Khan Foundation Canada to help
alleviate poverty and build sustainable solutions in the poorest regions of the world. not one cent is spent on administration.  The World Partnership Walk is Canada's largest
annual event dedicated to raising funds and increasing awareness to fight global poverty. The money raised will support Aga Khan Foundation Canada's programs to end global poverty in the developing world.
These funds support meaningful projects identified and implemented by local communities – projects that revitalize rural economies, ensure clean water and sanitation, strengthen community-based organizations and educate new generations of girls and boys, women and men.
Since Liam was born we have been taking him to the Walk each year, it was just recently that he came to me and said, "Dad, this is something I have been wanting to do and I think I can truly make a difference in helping other people who don't have the essentials of life that we have here"  It is so wonderful that at a young age our children want to make a huge difference in this World.
I sincerely request you to review the following link and see how many people have been making a difference to fight Global Poverty and I ask that you consider a sponsorship of any kind by clicking on the "sponsor me" link below which will take you through the steps to donate online.  All Donations are Tax Deductable and Charitable Receipts will be issued directly to you through the World Partnership Walk Organization for Donations over $20.00.
A message from Liam:
Hello friends.  This is Liam Jadavji.
Thank you for visiting my Personal Page for this annual event.   Since its start almost 30 years ago, the Walk has raised over $70 million for international development programs and initiatives, making it the largest and most successful event of its kind in Canada! In 2011, we raised almost $7 million and drew almost 40,000 people to our Walks across 10 cities across the country..
I amm taking steps in this year?s World Partnership Walk; Canada?s largest annual event dedicated to raising  awareness to end global poverty.
The money I raise will support Aga Khan Foundation Canada, an international development agency and registered Canadian charity that supports social and economic development programs in Asia and Africa, literacy classes for women in Afghanistan, better-quality education for girls and boys in East Africa and employment opportunities in Pakistan and Mozambique?these are just a few of the reasons I?m Walking this year!
Please make a donation and support my fundraising efforts!  Thank you to all my friends and family in supporting me for this endeavour.  Your friend Liam J.
Join me and thousands of others for the Kitchener Waterloo Partnership Walk this year:
Date: Sunday, June 10, 2012
Location: Waterloo Public Square
You can click on the link below to visit my personal page and see how close I am to achieving my fundraising goal.  You can also follow links from that page to learn more about the event, and find out how you can get involved as a volunteer or a participant.
Thanks again for your donation. Together we are taking steps to end global poverty.
Sincerely,
Liam Jadavji
Once again, I sincerely request you to take this opportunity in sponsoring for a worthwhile cause by clicking on the sponsor tab below and would like to invite you and your families to this year's walk which will be taking place on Sunday June 10th, 2012 starting at the Waterloo Public Square at 10:00am.  Walk with us in Kitchener-Waterloo and take a significant and positive step towards ending global poverty in the developing world.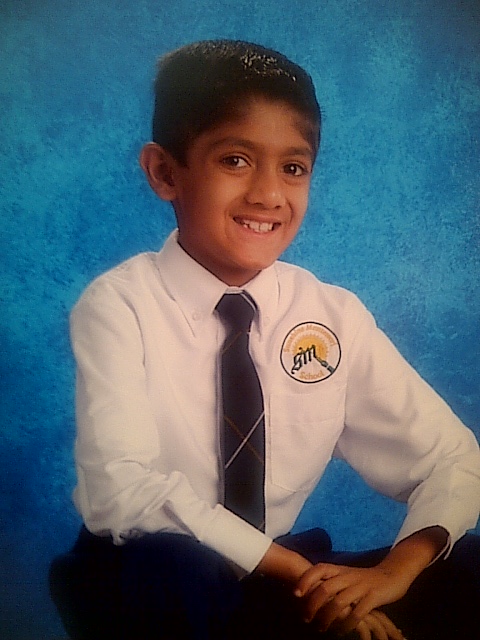 Tags: aga khan foundation, AKFC, annual event, charity, kitchener, Liam, waterloo, waterloo square, world partnership walk